Leah MacInnes, MMFT, RMFT, RCSW, RCC
Therapy & Counselling in Victoria B.C.
Family, couple, individual and group counselling and therapy that values inclusivity and diversity and welcomes those of all ages, cultures, ethnicities, religions, genders, abilities and sexual orientations.
Online sessions available.
Welcome
Welcome to Leah MacInnes Therapy & Counselling. I am a Registered Marriage and Family Therapist, Registered Clinical Social Worker and Registered Clinical Counsellor in private practice in Victoria, British Columbia. I have specialized training in couple and family therapy as well as extensive experience working with addictions and counselling adolescents. I also have experience as a workshop facilitator and university instructor.
I work collaboratively with the people who seek my services.  When you meet me, I think you will find that I have a positive, respectful and non-judgemental approach to helping. I believe that people do the best they can with what they know at the time and possess the ability to change their lives. My role as a therapist is to listen, support, ask questions and make suggestions that assist people to find long lasting solutions to their problems.
Therapy can be short or long term. Short term can mean a few sessions to work through a particular practical issue. For example, learning how to reduce stress, parenting more effectively or improving an already strong relationship. Long term can mean regular sessions over several months or even longer for persistent, problematic patterns of behaviour. More complex problems include extreme couple or family conflict, healing from trauma or recovering from addiction.  I offer a free and confidential 20 minute consultation where you can briefly explain your concerns and determine whether or not you feel comfortable working with me.
Signs That You May Need Professional Help
Feeling confused, lost, depressed, angry or out of control.
Feeling stuck in your life.
Getting stuck in unhealthy or destructive patterns of behaviour.
You have made attempts to try and solve the problem on your own without long lasting success.
You would like an impartial opinion and fresh perspective on the problem.
You have talked with friends and/or family and feel they are getting tired of hearing your problems.
You keep the problem to yourself because you don't want to burden friends or family or are afraid of being judged or ridiculed.
Finding the Right Therapist for You
When you begin looking for a therapist, make sure you pick someone with appropriate qualifications and experience. A therapist should be a member of a professional organization that has a code of ethics and regulating board. There are several links on this website that can give you an idea of some of the qualifications required to belong to these organizations.
A good therapist should provide you with a free consultation either over the telephone or in person. When you call a potential therapist ask if they provide this service.
When you speak to or meet with a therapist, make sure you feel comfortable with that person. Ask yourself if this is a person you can talk to openly and honestly. If not, then find somebody else. The therapist won't mind you moving on if you don't feel they are a good fit.
Take some time to consider whether or not this is the therapist for you. Don't rush into or feel obligated to make an appointment if you aren't sure.
How I Can Help
I provide family, couple and individual counselling and therapy. The following is a summary of issues that I have helped clients resolve:
Couple and Family Counselling and Therapy
Relationship enhancement – bringing understanding, closeness & passion into your relationship
Improving communication
Resolving conflict
Resolving family of origin issues
Recovery from affairs
Separation/divorce
Strengthening blended families
Effective parenting
Resolving parent-teen conflict
Working on your relationship alone
Chronic Illness/Disability
Adapting to loss of function or disability
Working through feelings of anger, sadness and loss
Continuing to work after illness or disability
Caregiver stress and burnout
Addictions
Substances, gambling, sex, pornography
Coping with another's addiction
Stress, Anxiety and Depression
Grief & Loss
Recovery From Trauma
Navigating Life Transitions
Personal Growth
About Leah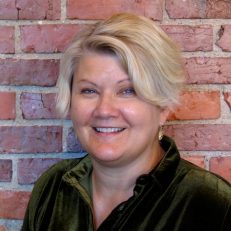 As a Registered Marriage and Family Therapist (RMFT), I am uniquely qualified to assist with relationship issues. I hold a Master of Marriage & Family Therapy degree from the University of Winnipeg and have completed over 1000 supervised clinical client hours.
Whether I work with families, couples or individuals, I bring a systemic perspective to my practice. This means that I focus on the relationships between people and view problems within this context. My approach is most influenced by Emotionally Focussed Therapy, the Gotman Method and Narrative and Structural therapies. My work ranges from newly formed couples looking to embark on a long and satisfying relationship to large extended and blended families.
Research shows that family counselling is a preferred and effective treatment for depression, severe mental illness, substance abuse, couple problems and parenting concerns. Marriage and family therapy is also relatively brief (12 sessions on average) and solution focused.
Education
Master of Marriage & Family Therapy, University of Winnipeg
Certificate in Applied Counselling (Specialization in Addictions), University of Manitoba
Bachelor of Social Work, the University of Victoria
More than 25 Years Experience
Professional Affiliations
Office Information
Office Location
The building has an elevator and is wheelchair accessible.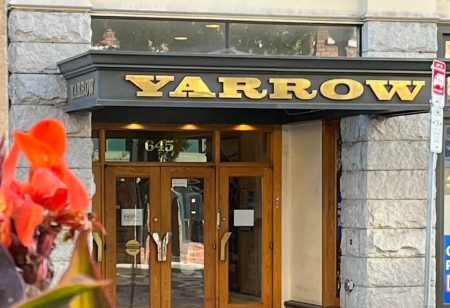 Counselling Fees
My fee is $180 per 55-minute session. Fees are not covered by the BC Medical Services Plan.
Extended health benefits may cover the cost of therapy under the following professional designations:
Registered Family Therapist
Registered Clinical Social Worker
Registered Clinical Counsellor
Funding for counselling/therapy may be available if:
You have First Nations status or you or a parent/care provider attended a Residential School.

You are a member of the military or a veteran.
Contact Me
If you would like more information or would like to book a free and confidential 20-minute consultation please phone me at (250) 686-6207. My voicemail is confidential so if you do not reach me directly please leave a message. I check my voicemail regularly.
If you prefer, you can fill out my contact form below and I will get back to you via email.